NISSAN Maxima A36 2015- fluids type and filling capacities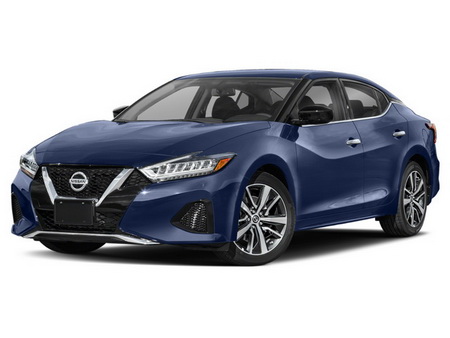 Recommended engine oil, transmission fluids, coolant type, filling capacities and service intervals for NISSAN Maxima A36 2015- .
Agregate
Recomeded fluid
Capacity (L)
Intervals
3,5L petrol engine (VQ35DE)
0W20 NISSAN Motor Oil or equivalent API SN
4,8
8000 km (5000 miles) or 6 months
Cooling system
NISSAN Long Life Antifreeze/Coolant (blue)
9,2
First replacement interval is 168000 km (105000 miles) or 84 months. After first replacement, replace every 120000 km (75000 miles) or 60 months
CVT transmission (X-Tronic)
NISSAN CVT Fluid NS-3
~ 9,0
100000 km (60000 miles)
Power steering
NISSAN E-PSF
Brake fluid
DOT3 or DOT4
30000 km (18000 miles) or 2 years
Multi-purpose grease
NLGI No. 2 (Lithium Soap base)
Windshield washer
4,2
Information of this table may be incorect for your region or driving conditions. Refer to the owners/service manual for details.
If this website is helpful, you can rate and share it: