CHEVROLET Avalanche GMT900 2007-2013 fluids type and filling capacities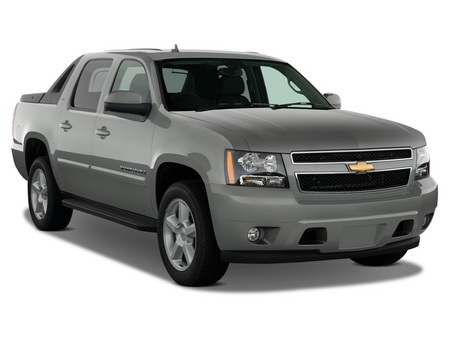 Recommended engine oil, transmission fluids, coolant type, filling capacities and service intervals for CHEVROLET Avalanche GMT900 2007-2013.
Agregate
Recomeded fluid
Capacity (L)
Intervals
5,3L and 6,0L petrol engines
5W30 (GM6094M or Dexos1) with API certification mark
5,7
5000 km (3000 miles)
Engine coolant
DEX-COOL Coolant
15,9
240000 km (150000 miles) or 5 years
4-speed automatic transmission (4L60-E)
DEXRON-VI
4,7 (service fill)
11,5 (overhaul fill)
72000 km (45000 miles)
6-speed automatic transmission (6L80)
DEXRON-VI
5,7 - 6,0 (service fill)
9,5 (overhaul fill)
72000 km (45000 miles)
Transfer case (Automatic Transfer case)
Up to 2007MY - AUTO-TRAK II Fluid p/n: 12378508
From 2008MY - DEXRON-VI
1,9
72000 km (45000 miles)
Transfer case (non-Automatic Transfer case, from 2009MY)
DEXRON-VI
1,5
Front differential
80W90 API GL-5
1,9
Rear differential
75W90 API GL-5 (+ additive for LSD differential)
2,1 - 3,0
Propshaft Spline
Spline Lubricant (GM 9985830)
p/n: 12345879
Power Steering System
GM Power Steering Fluid
p/n: 89021184
Brake System
DOT 3 Hydraulic Brake Fluid
Key Lock Cylinders
Multi-Purpose Lubricant
p/n: 12346241
Chassis Lubrication
Lubricant meeting requirements of NLGI #2, Category LB or GC-LB
Information of this table may be incorect for your region or driving conditions. Refer to the owners/service manual for details.
If this website is helpful, you can rate and share it: