SUBARU BRZ 2013-2021 fluids type and filling capacities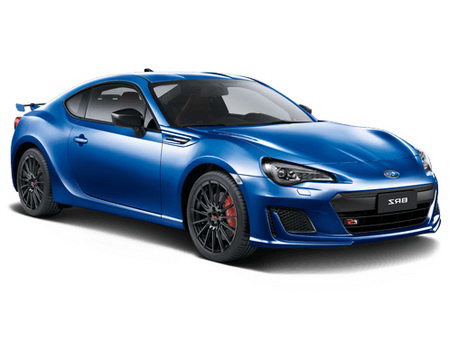 Recommended engine oil, transmission fluids, coolant type, filling capacities and service intervals for SUBARU BRZ 2013-2021.
Agregate
Recomeded fluid
Capacity (L)
Intervals
2,0L gasoline engine (FA20)
0W20 or 5W30 with API certification mark
5,4
4800 km (3000 miles) or 3 months
Cooling system
SUBARU Super Coolant
7,2 - 7,5
120000 km (75000 miles) or 6 years
6-speed automatic transmission (A960E)
TOYOTA ATF WS
7,5
96000 km (60000 miles) or 72 months
6-speed manual transmission (Aisin AZ6)
75W90 API GL-4 TOYOTA Genuine MG Gear Oil special II
2,2
24000 km (15000 miles) or 15 months
Rear differential
75W85 or 75W90 API GL-5 LSD Toyota Differential Gear Oil LX
1,2
96000 km (60000 miles) or 4 years
Brake and Clutch
DOT3 or DOT4
24000 km (15000 miles) or 15 months
Information of this table may be incorect for your region or driving conditions. Refer to the owners/service manual for details.
If this website is helpful, you can rate and share it: